Jesus kept his invitation simple.
At Holy Trinity Orthodox Church, so do we.
Just "come and see."
Yes, We're Open!
With our new priest Father Alexis Woytek now on board and common-sense pandemic precautions set in place, weekly Sunday worship has relaunched at HTOC! For more details, click here: HTOC Calendar and News.
Be Our Guest!

Visit us 9:30 Sunday mornings at 11200 Elgin Boulevard in Spring Hill, Florida for worship and fellowship.
Up Next at HTOC

Divine Liturgy
Sunday, October 25, 2020
9:30 a.m.
Map Your Visit

Click this link for Google Maps directions from your starting point: Your Route to HTOC.
Get in Touch

Call us at 352 584 5461.
Click here to email us: Email HTOC.
Click here to sign up for our weekly email updates: HTOC Updates.
Find Out More

Click here to learn about our beliefs, worship, history, and spirituality: Orthodox Christianity 101.
Feed Your Spirit

Click here for "daily bread" to fuel your spiritual life day by day:
Daily Prayer
Daily Bible Readings
Daily Lives of Saints
Food for Thought: Look Ahead, Not Back!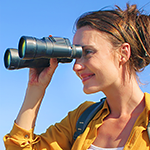 "Stop dwelling on past events and brooding over times gone by," God says. "Look, I am about to do something new!" (Isaiah 43:18-19). That's certainly sound advice for all of us — as individuals, families, a church, or society at large. God is far more focused on the future he dreams for us than any past that haunts us. He urges us to learn from our past, live in the present, and progress toward the future he has in mind for us. So let's all focus on that "something new" God promises and work hand in hand together with him on it!